CORPORATE MEMBERS
Mobile Healthcare Association welcomes the following companies as Corporate Members. Their valuable support contributes to the success of our nationwide advocacy efforts toward advancing access to healthcare through the use of Mobile Health clinics.
Corporate Leadership Circle

CGS Premier
S64 W15586 Commerce Center Parkway
Mukego, WI 53150
Contact: Trey Patterson
Director of Business Development
Ph: 262-641-7414
Em: trey@cgspremier.com
CGS Premier has a custom approach which allows us to fabricate any type/kind of mobile health solution. No matter what your needs entail, we can help. We can custom fabricate everything from a Patent Pending Drop Trailer, 53' double expandable trailer, a motor coach/RV, container solutions, and more. Call us today to learn more about our offerings.

---

Farber Specialty Vehicles
7052 Americana Parkway
Reynoldsburg, OH 43068
Contact: Ally Farber
Engineering Manager
Ph: 800-331-3188
Em: afarber@farberspecialty.com
Our Vision - powered by innovation, guided by integrity, we help our customers achieve their most challenging goals. We are a family owned business, currently introducing the fourth generation, Farber Specialty Vehicles employs over 100 skilled craftsmen and is engaged in the research, design, development and manufacture of custom specialty vehicles. Our electrical and mechanical engineering staff is dedicated to custom designing bodies and interior floor plans with AutoCAD and Solid Works computer design systems.

---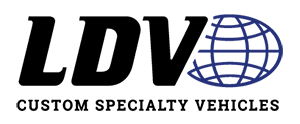 LDV, Lynch Diversified Vehicles
180 Industrial Drive
Burlington, WI 53105
Contact: Ed Cook
Sales Specialist
Ph: 262-757-2443
Em: ecook@ldvusa.com

For over 35 years, LDV, Lynch Diversified Vehicles, has led the emergency response and specialty vehicle market in quality and technological advances. Family owned and operated with average employee tenure of almost 20 years, our company was founded on the same principles we employ today – Quality and Service. Our vehicles are designed and manufactured to help our customers do their jobs. From mobile command centers, emergency response vehicles and mobile medical units, to tool trucks and other specialty vehicle interiors, you can be assured that a truck built by LDV, Lynch Diversified Vehicles, is built to work and built to last.
---

Matthews Specialty Vehicles
101 South Swing Road
Greensboro, NC 27409
Contact: Dennis Hoag
Sales Director
Ph: 877-905-4678
Em: info@msvehicles.com
Matthews Specialty Vehicles, established in 1992, manufactures custom-designed mobile units for all healthcare specialties, including but not limited to health clinics, mammography clinics, physician's offices, surgical centers, diagnostic centers, dental clinics, hearing and vision clinics, bone density testing units, mass evacuation units, and much more. All of our custom built vehicles are available on a variety of platforms (from truck to coach style) with lengths from 22" to 45". We offer a variety of heavy-duty chassis and all aluminum bodies. Interior layouts are customized to your specifications; and, slide-outs of varying dimensions can be added to increase your interior space. Using the highest quality materials, we supply premium vehicle conversions. We work closely with major suppliers of medical and dental equipment, and complete satellite communication packages. At Matthews, we partner with you in designing the right vehicle to meet your specific needs.

---

Mobile Specialty Vehicles
700 Airpark Drive
Jasper, Texas 75951 USA
Ph: +1 (409) 383-0521
Em:contact@msvmobile.com
Mobile Specialty Vehicles was founded as Mobile Medical Vehicles, Inc. and operated under the assumed name of Mobile Medical® in November of 1980 by Daniel S. Ayres. The Ayres family has been true pioneers in the specialty and recreational vehicle industry and got their start in the early 1950's. David Ayres, the father of Daniel Ayres, was one of the founding members and former president of the Recreational Vehicle Dealers Association (RVDA). Daniel got his start in the family business at the ripe age of 6 years old, first sweeping the shop and later working in the engineering and fabricating divisions, hand drawing these custom vehicles to be built from scratch. His eye for detail and his attention to customer service would later build the foundation for what would be the most prestigious name in specialty vehicles.

---

Odulair, LLC
109 E. 17th Street
Suite 63
Cheyenne WY 82001
Contact: Anita Chambers
Ph: 307-459-1350
Em: info@odulair.com
Odulair is the world's leading manufacturer of custom designed mobile clinics, each of which meet strict U.S. healthcare code compliance regulations from CMS, JCAHO, and FGI. We are proud to be the only company in the industry that is founded and operated by a medical professional. Odulair offers over 40 medical specialty clinics, each designed by clinical experts in that specialty. All Odulair mobile clinics are custom built on standardized platforms including trucks, trailers, ISO containers, boats and airplanes. Each Odulair mobile clinic is designed to be used in urban and suburban regions as well as in the jungles and deserts of developing countries. We specialize in highly mobile and all-terrain medical vehicles offering 4-wheel drive, 6-wheel drive, and even 8-wheel drive options appropriate for bad weather and bad roads. In 2008, Odulair was the first manufacturer to launch partially solar-powered mobile clinic for use in remote areas lacking reliable electricity. In 2013, we launched an advanced version utilizing a proprietary hybrid solar stored energy solution. Fitted with state of the art medical, communication, and telemedicine packages, the Odulair VIP Mobile Clinic is designed to meet the medical privacy, comfort, and safety needs of heads of state, royalty, celebrities, and other high profile individuals. Odulair mobile clinics incorporate the highest quality, most reliable American and European medical equipment. Our mobile clinics are built under rigid ISO 9001 standards delivering unparalleled quality and craftsmanship. For "Healthcare where you need it" ... You need Odulair.

---

Summit Bodyworks
7740 Dahlia St.
Commerce City, CO 80022
Contact: Tami Kane
Business Development Manager
Ph: 303-301-7488
Cell: 336-420-7557
Em: tami.kane@summitbodyworks.com
As the nation's premier builder of specialty vehicles across a wide range of industries, Summit Bodyworks' goal is to exceed your expectations in everything we do. Each custom vehicle we build is unsurpassed in quality and functionality only matched by the service and support you'll receive from us every step of the way.

---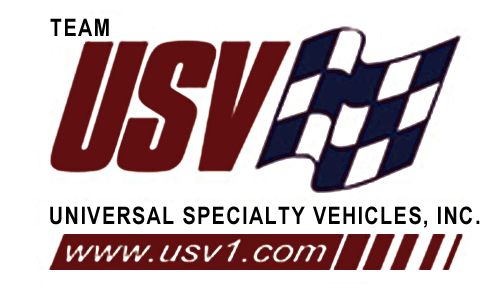 Universal Specialty Vehicles
19052 Harvill Avenue
Perris, CA 92570
Contact: Mary A. Hall
President/CEO
Ph: 951-943-7747
Em: maryh@usv1.com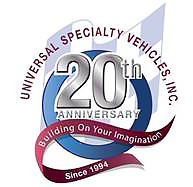 If you can Envision it….We can build It! Universal Specialty Vehicles, Inc. (USV) is family owned and operated, and has been building quality, rugged, long lasting specialty vehicles since 1994. Our vehicles are used nationwide, and can be found serving Community Health Centers, Hospitals, Non-profit Foundations, Government agencies, and many well-known Universities across the country. Our vehicles and trailers are built in-house from the chassis up, which allows us greater flexibility with our designs. Other manufacturers use an existing shell, which limits design options. This is what sets USV apart from the rest. At USV our vehicles are made with heavy duty chassis platforms, welded steel frame and vacuum bonded body construction. Our customers come back time and time again to purchase a vehicle, which symbolizes the relationship we have with them. It is our mission is to provide the best vehicles possible through integrity, reliability, innovation, and outstanding customer service. Building on your imagination since 1994!

---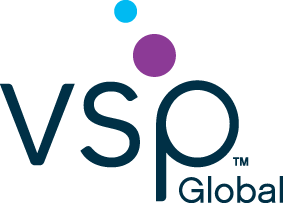 VSP Vision Care
3333 Quality Drive, HCS MS 232
Rancho Cordova, CA 95670
Contact: Connie Vavricek
Mobile Clinics Manager
Ph: 800-852-7600 (x7260)
Em: connv@vsp.com
VSP Vision Care helps people see. As the only national not-for-profit in vision care, we"re committed to your wellness. Personalized eyecare, by 30,000 network doctors, helps you see well, stay healthy and maximize your individual potential. That vision drives everything we do.
---
Winnebago Industries, Inc
605 West Crystal Lake Road
Forest City, IA 50436
Contact: Dan Hall
Commercial Vehicle Sales Specialist
Ph: 641-585-6261
Em: dhall@winnebagoind.com
Headquartered in Forest City, Iowa for over 50 years, Winnebago Industries has set the standard for the mobile health clinic industry with our J-Series commercial vehicles. Available in 33" and 38" lengths, and built on either a Ford F53 gas chassis or Freightliner FRED diesel chassis, these vehicles are specifically designed for commercial use and built to Winnebago's legendary SuperStructure construction standards. With 1 1/8" thick solid floors, steel reinforced walls, fully ducted ceilings, and chassis GVWR's up to 27,500 lbs., our J-Series commercial vehicles are the perfect platform for your mobile health clinic needs. Winnebago Industries backs the J-Series with our 12 month/15,000 mile basic warranty, a 36 month/36,000 mile limited structural warranty, and a 10 year limited parts-and-labor fiberglass roof warranty coupled with coast to coast serviceability from one of the industry's largest service networks. The Winnebago J-Series is available from most major specialty vehicle manufacturers.
Corporate Members - Vehicle Manufacturers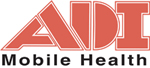 ADI Mobile Health
19425 SW 89th Avenue
Tualatin, OR 97062
Contact: Aaron Finch
Sales & Marketing
Ph: 503-885-0886; Cell: 503-593-3980; Fax: 503-885-0417
Em: aaron.finch@adi-mobilehealth.com
ADI was established in 1980 and has enjoyed a successful partnership with Winnebago Industries Commercial Vehicles Division in the production of our mobile medical and dental clinics. Winnebago's commitment to excellence in manufacturing, and ADI's dental and medical expertise continue to be an excellent marriage.

---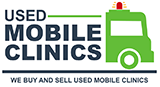 Used Mobile Clinics
12415 Dumont Way
Littleton CO 80125
Contact: Tom Reimann
Sales & Marketing
Ph: 720-371-5444
Em: Tom@mobilehealthclinic.org
At Used Mobile Clinics, we all come to work every day because we want to solve the biggest problem in mobile clinics; availability. We keep used mobile clinics in stock ready for immediate deployment. If you need a unit customized, we do that too. Turnaround times on refurbished and custom units are some of the fastest in the business with the high quality you expect. We are also a buyer of used mobile clinics so when you are ready to upgrade give us a call for a fair valuation of your unit. Based in Colorado with the nation's largest used inventory on hand, we are guaranteed to have something you need. Our mission is for you to spend your time and money wisely.

---
Corporate Members - Associated Services



RV Basic Training
601 N. Kirby Street, Ste 258
Hemet, CA 92545
Contact: Gary Lewis
Managing Director
Ph: 866-976-7878; Cell: 951-852-4
Em: gary.theRVguy@gmail.com
RV Basic Training is an education organization that provides large vehicle basic training for drivers of new mobile (medical and dental) clinics. We show the new driver what every commercial driver MUST KNOW and what every mobile clinic driver SHOULD KNOW. We go to our customers" place of business and train your new driver(s) in your vehicle or, if you"re awaiting delivery of a new vehicle, we will provide a vehicle for training. Our certified driving instructors have a vast amount of knowledge and experience, reinforced by an unlimited supply of empathy and patience. If your mobile clinic is being badly treated and you think the driver(s) might benefit from a refresher driving seminar, give us a call and arrange for a safety meeting. Our growing client list includes the Asthma & Allergy Foundation of America, CBS Radio, Community Action Partnership of Riverside County, Country Coach RV, Fleetwood RV, Healthy Smiles for Kids of Orange County, Library Systems & Services, LLC, SCAN Health, UC Davis Medical Center and VSP. Let us add your name to our list of satisfied customers.

---

Thum Insurance Agency
3140 3 Mile Rd. NE
Grand Rapids, MI 49525
Contact: Melissa Thum
President
Ph: 800-866-0777
Fx: 616-957-1204
Em: Melissa@thuminsurance.com
Thum Insurance Agency, LLC is one of the nation's largest insurance specialists of personal and commercial line products. Our agency provides physical damage and liability insurance coverage for a wide variety of Mobile Health Specialty Vehicles across the country including coverage for most custom built vehicle styles - vans, coaches, buses, trailers, truck style, converted RVs, utility trailers and more. For complete details on our insurance packages please contact our office.
---